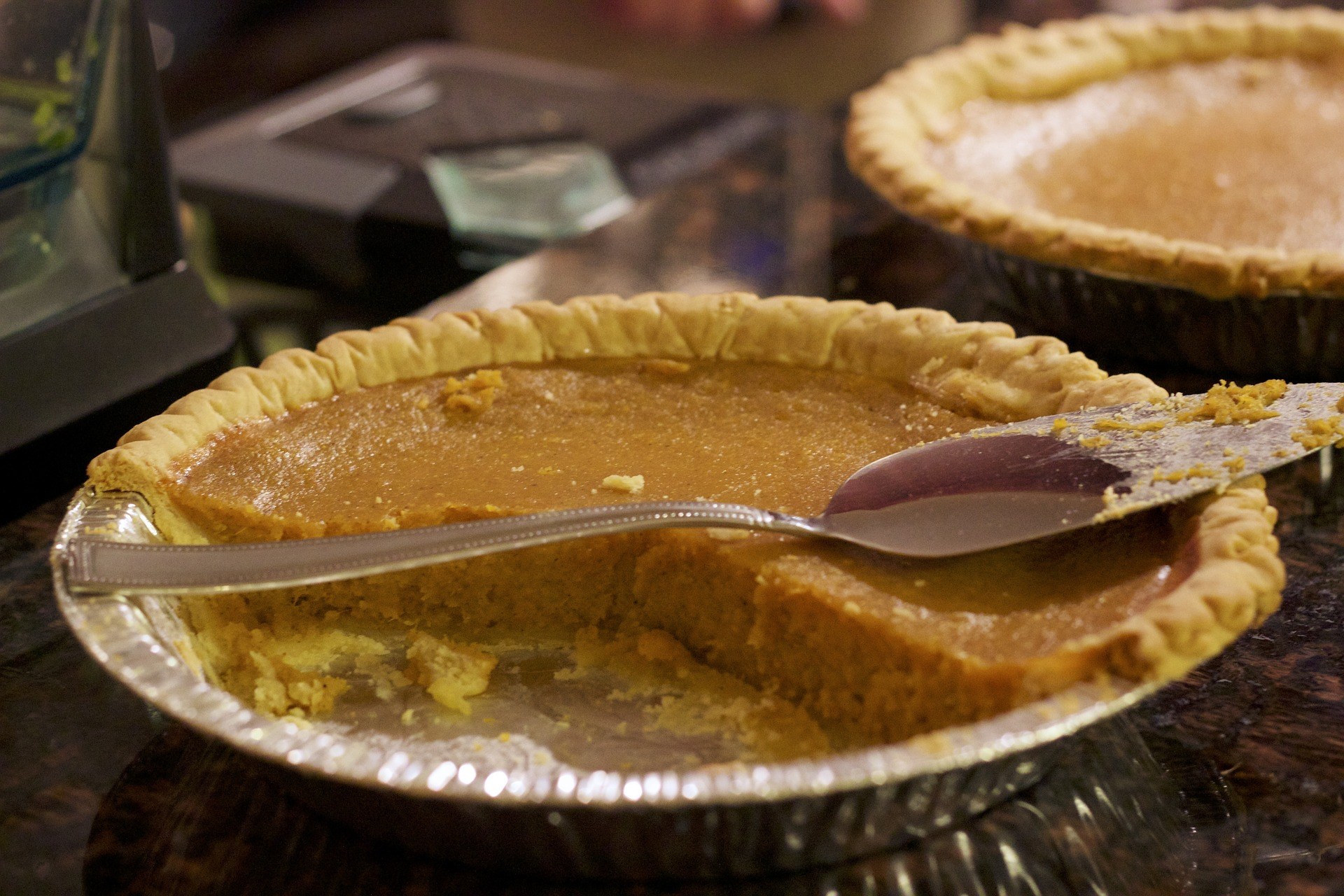 Ed's Vital Chi Pumpkin Pie with Ginger Whipped Cream
Ingredients
2 cups baked or canned pumpkin or mashed winter squash
1/2 cup firmly packed organic cane sugar, or date sugar
3 large eggs
1 1/2 cups almond milk, whole milk, soy milk or half and half
1 scoop of Vital Scoop
½ teaspoon salt
2 teaspoons cinnamon
½ teaspoon ginger
½ teaspoon cloves
¼ teaspoon freshly ground nutmeg
1 teaspoon chi tincture (reishi, maitake, milk thistle tincture in glycerine)
Method
One 9″ unbaked pie crust. Preheat oven to 425° F.
In a blender or food processor, mix up pumpkin, milk, sugar, eggs, and chi tincture.
While blending, add in dry ingredients: Vital Scoop™, spices, salt, till smooth. Taste and adjust sweetness and spices to your taste.
Pour into pie shell.
Bake at 425° F for 15 minutes. Reduce heat to 350° F and continue to bake for 45 minutes or until the filling is firm and and inserted knife or skewer comes out clean.
Pie Shell
You can use a graham cracker pie shell or other pre-rolled shell. If you want to make your own, here's Ed's recipe:
Get wax paper. Tear off two sheets, about 12" square. You will roll your dough between this.
3 cups of flour: your choice of whole-wheat pastry, spelt, barley and/or organic white flour. (If you mix the whole grain with the white in a 2-1 or 1-1 ratio, your crust will be lighter.)
2 sticks of frozen organic butter
¼ cup cold water
You can mix this in a food processor or grate or cut the butter into the flour mix and then gently use your fingers to mix the butter into the flour, slowly adding the water.
When you can form balls, make two of them, by patting the dough together. Freeze till hard
Roll between wax paper with rolling pin or glass. When smooth and even lay into pie dish.
Ginger Whipped Cream
1 ½ cups coconut cream or heavy cream, well-chilled
2 tablespoons maple syrup or confectioners sugar (to taste)
¾ teaspoon ground ginger
Place bowl and whisk in the freezer for at least one hour.
Place heavy cream (not ultra-pasteurized) into bowl and whisk until it just holds stiff peaks.
Add sweetener and ground ginger. Beat the mixture until it holds stiff peaks.
Serve the pie after it has cooled. Garnish with Ginger Whipped Cream or serve it on the side.