It's said that similar energies attract.
That is precisely what manifested into
our passion and motivation to share Vital Scoop.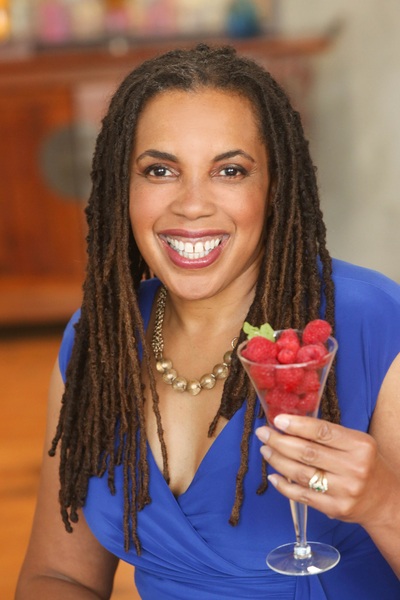 It Started with Sylvia's Passion for Wellness…
I've always been passionate about wellness. So several years ago, in an effort to increase my knowledge so I could help people enhance their lives, I discovered Bauman College. Bauman College, a Holistic Nutrition school, was founded by Ed Bauman, who developed the school to educate people like me, on ways we can support others in achieving their optimal health. It was here that I was introduced to another Ed Bauman creation, Vital Scoop. I was intrigued to learn about Vital Scoop and how it simply was this beautiful balance of high quality protein, greens, fruit and fiber, essentially all the nutrients and phytonutrients that are VITAL to one's wellness, in a single easy to manage SCOOP serving. It was exactly what I was looking for given my busy schedule, long workdays, and even longer commute. I instantly recognized the overwhelming authenticity, ease and benefits of Vital Scoop. And to my pleasant surprise, it actually tasted good.
I excitedly shared this product with those I loved, my husband, Andre, who also is deeply vested in people's well-¬being, my father, my nutrition clients, our other family members, and friends. They too, recognized the quality, love, and wellness benefits, that Vital Scoop encompassed. Plus they expressed they felt better!
Fast‐forward five years to the present…
Through a combination of fortunate circumstances and blessings, Andre and I are now the exclusive distributors of Vital Scoop. This gives us another avenue to continue to empower people to "show up" in their world, despite life's challenges. We are honored to have been entrusted to continue spreading and sharing the love and goodness of this product with you.
The wonderful thing about Vital Scoop is that it's just not another smoothie. Andre is the "chef" in our home and he creatively finds ways to incorporate Vital Scoop into our meals, demonstrating the versatility and ease of the product.
Thank you for being here and we invite you to find your own ways of having Vital Scoop in your life.