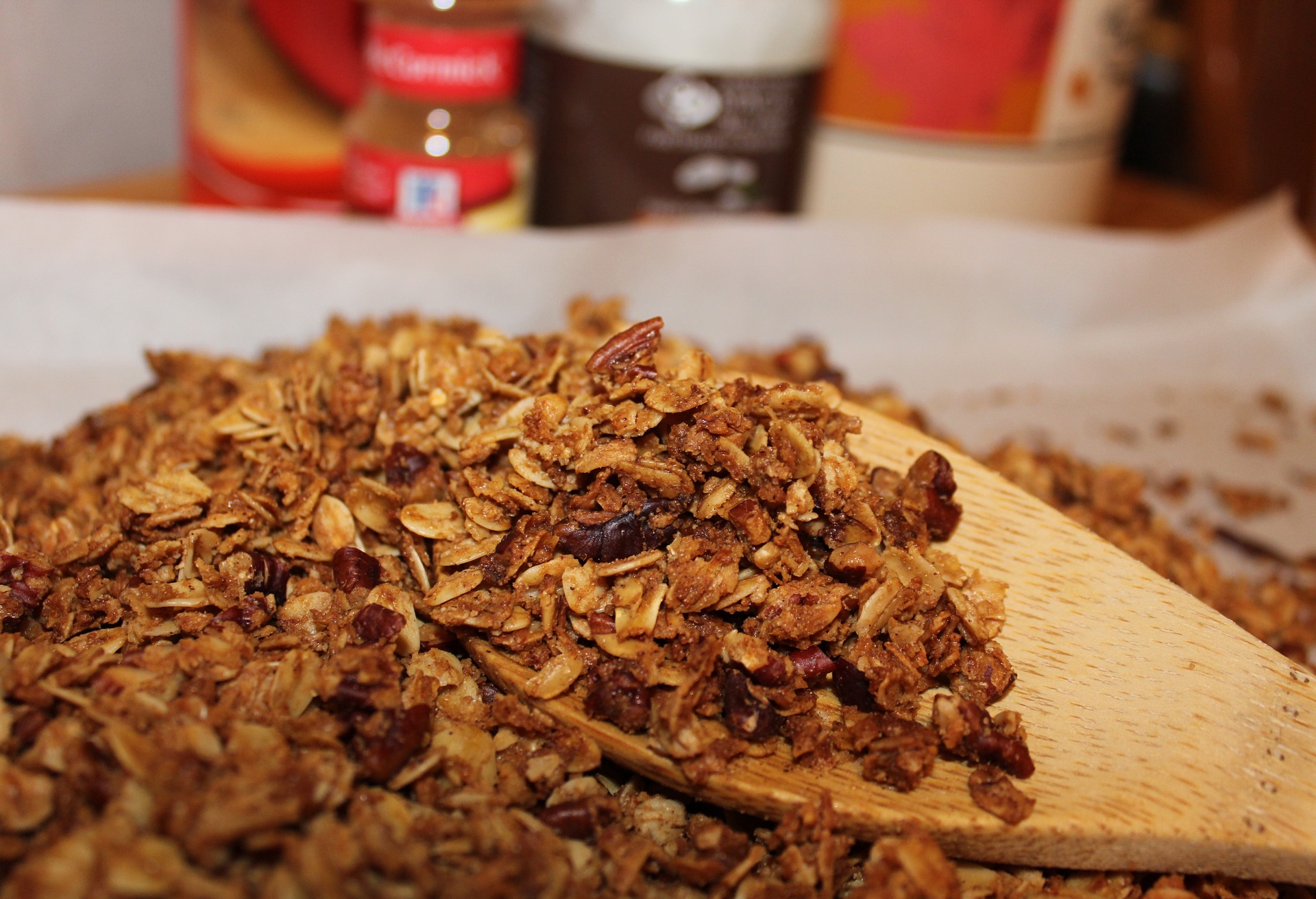 Vital Bars
1 cup lightly toasted nuts (walnuts, pecans, almonds)
1/2-cup medjool dates
1/4 cup dried cherries
1/4 cup dried figs
2 tablespoons ground flaxseeds
2 tablespoons unsweetened, organic dark chocolate powder or carob powder
1 scoop Vital ScoopTM
1 teaspoon Maca powder
1/2-teaspoon cinnamon
1/4-teaspoon nutmeg
1 tablespoon orange zest
2 tablespoons hot water (or a little more if necessary)
1/4 cup unsweetened shredded coconut
Directions
Using a food processor, grind nuts to a powder, and put into a bowl. Set aside.
Add dates, cherries and figs to food processor with dark chocolate or carob powder, Vital Scoop powder, Maca, spices and zest and pulse. If mixture is too stiff, add a little hot water to help blend into a thick paste. Add ground nuts and coconut. Process until mixture forms a ball.
Press mixture evenly into a 9×13 inch pan or a smaller pan if a thicker bar is desired. Allow to chill in a refrigerator for about 1 hour. Cut into bar shapes and carefully lift out of pan. Bars can be wrapped individually for snacks or stored in an airtight container.